Accommodation with charm to get into the magic of Granada
About us
LIVING IN THE ALBAICÍN Our house is located in the Albaicín, the oldest neighborhood in Granada, from the time of the Arabs, but only two minutes from Gran Vía center of the current city, therefore it is an unbeatable way to live immersed in the history of the city, but at the same time with great accessibility to the rest of the monuments and the leisure and tapas area.
Cuesta San Gregorio 9, 18010 Granada ES
+34630404557
+34630053877
casadelcantaor@gmail.com
Beautiful regionalist house from the beginning of the 20th century. The living complex consists of two larger lofts and two smaller studios. The location is in the Barrio del Albayzin, 3 minutes walk from the Cathedral and Plaza Nueva, the Alhambra 25 minutes and the famous Mirador de San Nicolás 10 minutes walk. The house has been recently restored preserving all the architectural elements of the time. It also has a small garden where you can relax and sunbathe at the foot of the Alhambra.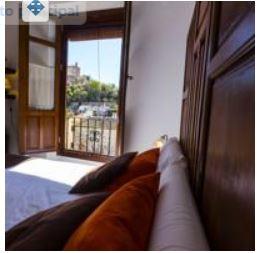 Our Guests Say:
"I can't imagine a better place to discover Granada"Would definitely stay here again. love it! "Magical weekend in Granada!" "Più di così non si può" "A wonderful place, full of charm" "Every corner of this house is full of magic" "Nel cuore pulsante di Albaicin" "Just perfect! So glad we booked here!" ​"Warmth and beauty" "Excellent, to repeat and recommend" "A getaway to remember"